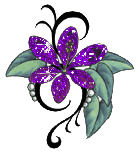 Penname:
TemariSandyFan [
Contact
]
Real name:
Aimi Kiiro
Membership status:
Member
Member since:
25/07/07
Website:
www.youtube.com/profile?user=TemariSandyFan
Beta-reader:
Yes
Hey all! TSF here saying thanks for visiting my page!

Favorite Pairings:
ShikaTema: Most cute and obvious pairing!
KibaHina: OMG I love this couple! I used to like NaruHina, but then my friends coverted me ;) Thanks Catie and Kim!
SasuSaku: Aww, this couple is so sweet!
NejiTen: I think in the actual manga/anime, they're already together =D
InoChou: This isn't one of my favorites, but my friends wouldn't let me leave Ino alone. As Catie would say "Opposites Attract", ne?

Least Favorite Couples:
Any Yaoi or Yuri: Sorry guys, I just really don't like these!
ShikaIno: GAH! I HATE THIS COUPLE WITH ALL MY BEING!
KankTen: Really, people, think about the personalities, not the abilities!
NaruIno: I just don't get it!
Tema and anyone but Shikamaru: They were meant to be! I also just don't get TemaKiba/TemaSasu/TemaNaru, or, the grossest one of all, TemaKabu *shudder* It just ain't right!
Saku and anyone but Sasuke: I just love this couple! Sorry people, but NaruSaku is the oldest couple ever! And then there's some like NejiSaku, or ShikaSaku. People, honestly, do you ever see them getting together?
Hina and anyone but Kiba: Kiba's Hinata's little puppy! I don't get KibaIno, TemaKiba, or any couples like HinaIta, or HinaSasu. Dudes! Think about it! I'm not buying all that light and dark crap... unless it's SasuSaku ;)
NejTen: Neji's the only person Tenten looks good with, honestly. KakuTen lovers, PERSONALITY, NOT POWERS!
I really don't care who gets Ino (no offence any Ino fans), as long as it's not Sasuke, Shikamaru, Kiba, or some that I just frankly don't get, like KankIno. DUDES! What do they have that makes them a good couple?

My Naruto Girls Ranking:
1. Sabaku no Temari
2. Hyuuga Hinata
3. Haruno Sakura
4. Tenten
5. Yamanaka Ino

Favorite Teams:
1. Sand Siblings
2. Team 10
3. Team 8
4. Team 7
5. Team Gai

By the way, my "More Than a Summer Trip" readers, I'm really sorry, but I might not be able to update as often as before, because of stinky school. Again, I'm really sorry!

NEW FOUND!!! Okay, in light of a recent review, I am instating a new rulieo! 'Kay, guys, PLEASE keep flames and pairing opinions to yourself! If you like NaruHina, that's great! If you like InoShika, that's great! I'm sure that you like the pairings for your own specific reasons, but PLEASE, do NOT post a review about it that looks like a bomb just exploded on your keyboard! You can put stuff like: Oh, I like InoShika, but blah blah blah. Also, no flamies! I no like flames, and apparently, neither does TONFA, so please, for your own sake, KEEP FLAMES TO YOURSELF!!!

No results found.